Full 3 - copy
Explore Therapeutic Yoga & Healing
Unique combination of Emotional Healing & Medical Yogasanas.
Our Specialization - Joint Pain Relief
My experience in Yoga has been a journey inward, connecting me to myself and then I could connect to others. It helped me slow down and yet be faster. It made me more grounded. I started enjoying life. I used to fear that path of yoga and spirituality would mean the renunciation of my 'normal worldly life'. On the contrary, . Read more
2013– 500 hrs Yoga Therapy Training from Medical Yoga center Delhi
2018 – 200 hrs advanced medical yoga therapy, from Medical Yoga Center, Pune
2020 – Certification in Mental health & counselling
2012 – Inner child Healing & Breathwork

2009 – Reiki Grandmaster Certification
Dr.Deepak Sachdeva
I met Dr.Deepak in 2009. He has a very long journey into yogic practices, from a Physical Education student to a PHD in Yoga and a Medical Yoga Guru. After experiencing yoga for a week with him, there was no looking back. He helped me develop, what he calls, "A Yogic Eye" to observe people minutely and assess their complaints, capture the detail which even your clients miss out on. He made us an expert in observing patients and do in-depth investigations. I am very grateful to Dr.Deepak for all the knowledge he has given me, infact he has built up a "culture of yoga" for me, both internal and external. I take pride in reaching out to him for any help required for complicated cases.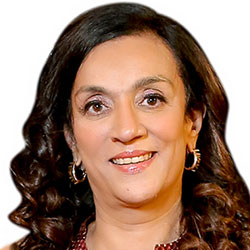 Dr.Niru Kumar
I met Dr.Niru Kumar in 2007 when I was at the peak of a crisis situation. Life had fallen apart. Dr.Niru, with all her charm, brought new hope and direction to my life. Initially it was difficult to believe that in all those conversations that we all are energy and that energy can be transformed to heal. I was surprised that Dr. Niru, being a MBBS doctor, could believe in this theory. My logical mind was resisting but she could see the potential in me. Eventually, with her advice I started to learn Reiki. This time I said Yes without applying my mind! That was the beginning of my life's transformation. I started diving into the magic of Reiki Healing. The practice of initial 21 days was like doing 'Tapasya'. Thereafter, it became a part of my life and I completed all 3 levels to become a Reiki Master. I have a feeling of deep gratitude for Dr.Niru and for my friend Vipul, who introduced me to her.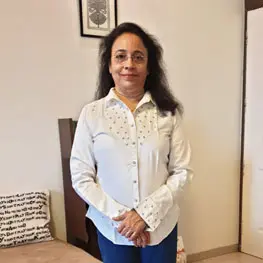 Dr. Vineeta Ketkar
I met Dr. Vineeta Ketkar in Pune and I was amazed by her knowledge and acumen to see the details. She is a MBBS doctor but at the same time she is very well versed in Medical Yoga training. She has a strong foundation of knowledge acquired from Kabir Baug Yoga Center and BKS Iyengar Institute, Pune. She runs Gnosis Medical Yoga Center in Pune, with a very strong team. I had an opportunity to get training of Rope & Belt therapy from her and fine tune my knowledge in Yoga. She still extends her support to InnerSaga wherever required. I am very grateful to her!
What people say about us!
– Suitable for women diagnosed with PCOD or having irregular periods – Helps tremendously in regulating period's cycle/ excessive bleeding – Helpful for overall women's health Helps is understanding your emotions
Emotional healing session
t is for those feeling stuck with some part of their life, experiencing unexplained, anger, frustration, relationship issues or disappointments Helps is restoring emotional balance Regain the feeling of well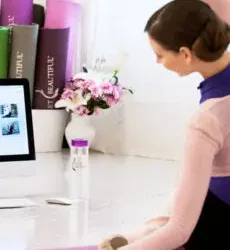 Suitable for people doing a workout at home without supervision 1 to 1 session Flexible timings. Need-based frequency Guidance based on your case history Helps in practising yoga at home safely and effectively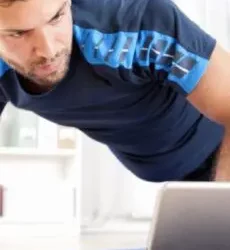 Online Medical Yoga session
-Suitable for All. -Yogic sequence based on case history -Individualised yoga sequence -Helps in managing daily routine discomforts, pains -Helps in posture correction and better body
Get in Touch with us
Call : +91 9923844281
Give us a ring or write to us
+91 9923844281
Support@innersaga.in
Visit Us (only by appointment pls)
270, Flat no. 11, First Floor, 4th Main Road, CQAL Layout, Sahakar Nagar
Bengaluru, 560092
Leave a feedback for our website here